In-Home Display (IHD)
---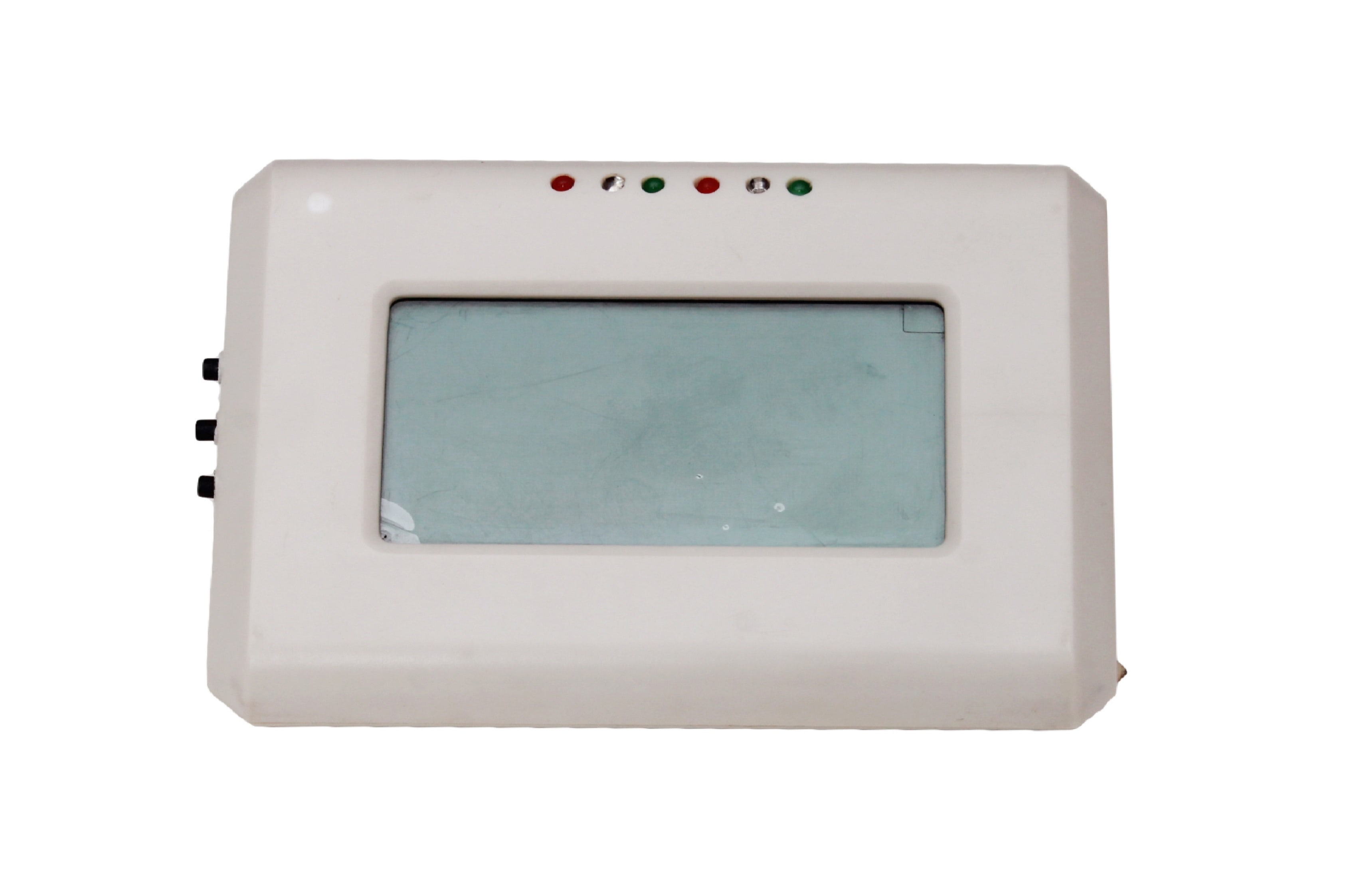 Melange Systems In-Home Display (IHD) is a portable electronic device provides interactive user interface to the metering customers. IHD features wireless networking capabilities to display the energy consumption and various other messages originated from the metering utility. Device also has provision to register pre-configured complaints about billing and certain services.

Processor
Processor : ARM™ Cortex™ - M4 Processor Operates up to 72 MHz
OS Storage : On Board 256 KB Flash
Main Memory (RAM) : 64KB
Operating System : MQX RTOS Ver 3.8/4.1

Communication Interfaces
On Mini USB Connector supports up to 115200 baud
LPRF/WLAN

On Board Tarang P20 / UT20 / WLAN Module
20dBm, 2.4 GHz / 865-867 MHz Operation
ZigBee / 6LoWPAN / WLAN Network Stack
External Antenna Connector


User Memory
SD Card Memory

Push type Micro SD Card Connector
Supports cards with capacities up to 32 GB


User Interface

Display : LCD screen, 128x64 dots, 70 x 40 mm (View area)
Keypad : 4 Key high-quality membrane keypad


Power
Power Supply : In Built AC-DC converter.

Others
RTC : On board high-precision RTC with battery (Coincell).
Enclosure : High Impact ABS
Mounting : Table top and wall mountable
Status Indications

Mains Indication
Internal DC-DC Status
Transmit and Receive events of all the communication interfaces
Network status indications of all the communication interfaces
Available in Wi-Fi, 6LoWPAN and ZigBee compatible versions.
IHD 6LoWPAN variant supports direct communication with smart meter in the vicinity and displays Meter serial number, Make, Meter Date and Time, Active Energy, Instantaneous Voltage, Instantaneous Current, Instantaneous power and Frequency.
IHD Wi-Fi compatible variant connects to the cloud through the available internet connection and displays all the parameters defined by the utility.
Supports multiple message queuing with display scrolling attributes.
Audio and Visual alerts on new message arrival.
Provision to register complaints to the utility, complaints are selectable from pre-programmed list.
































For more information, Please contact Melange Systems.