Data Concentrator Unit (DCU)
---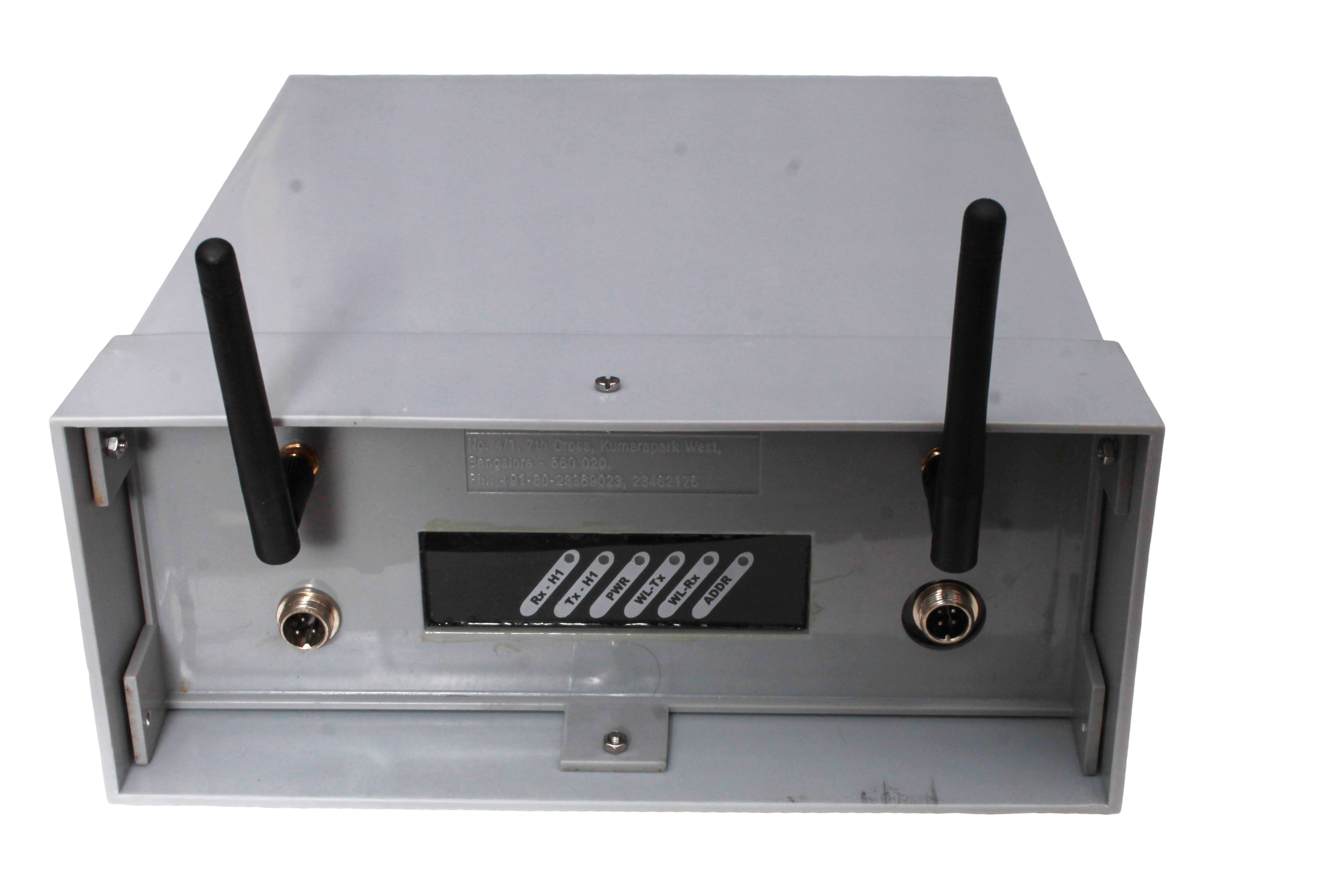 Melange Systems Data Concentrator Unit (RF DCU) is an intelligent device gathers data from group of connected Smart Meters without any human intervention and uploads it to the remote server over a WAN. DCU also has capability to push energy meter data to the Head End Server System, in case of events like tamper .etc. These units are designed for the fixed RF mesh networks and available in IP65 enclosures suited for outdoor applications.

Processor
Processor : ARM™ Cortex™ - M4 Processor Operates up to 72 MHz
OS Storage : On Board 256 KB Flash
Main Memory (RAM) : 64KB
Operating System : MQX RTOS Ver 3.8/4.1

Communication Interfaces
RS232 On DB9 / DIN Connector supports up to 115200 baud
LPRF

On Board Tarang P20 / UT20 Module
20dBm, 2.4 GHz / 865-867MHz Operation
ZigBee / 6LoWPAN Network Stack
External Antenna Connector

2G Cellular Module

Quad-band operation
Protocol support for PPP/ TCP/ UDP/ HTTP/ FTP/ SMTP/ SSL
Push type SIM Connector
External Antenna Connector


User Memory
SD Card Memory

Push type Micro SD Card Connector
Supports cards with capacities up to 32 GB


Power
Power Supply : In Built AC-DC converter.
Optional Battery & Management : On-board 3000 mAh battery, battery management & charging circuit with mains monitoring.

Others
RTC : On board high-precision RTC with battery (Coincell).
Status Indications

Mains Indication
Charging Indication
Internal DC-DC Status
Transmit and Receive events of all the communication interfaces
Network status indications of all the communication interfaces
Built-In RF and GPRS modules interfaced with powerful ARM ® Cortex ® - M4 Processor.
Supports ZigBee or 6LoWPAN RF Mesh networks.
Maintains complete database of the smart meters available in the local RF mesh cluster.
Periodically downloads Billing, Tamper and Load survey data from meters.
Client mode of operation with SMS configuration of APN, Remote Server IP, Port .etc
Uploads acquired meter data to remote server over WAN, configurable upload interval.
Immediately pushes the meter data to Head End System on tamper events.
IP65 Enclosure, Suitable for outdoor operation.
Powered from standard AC supply.
































For more information, Please contact Melange Systems.